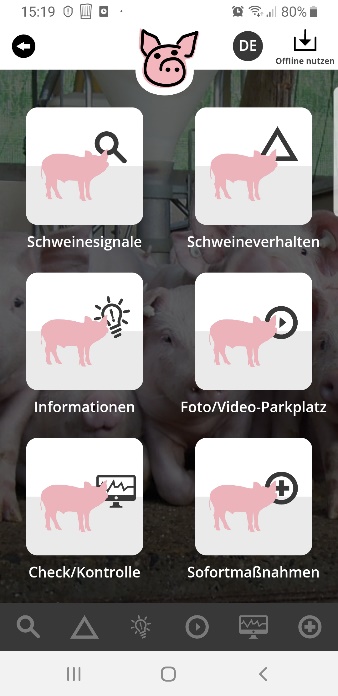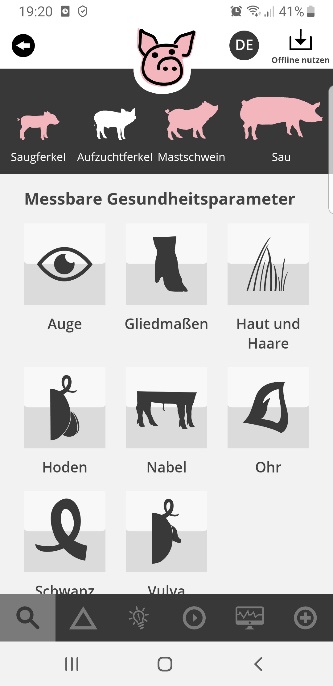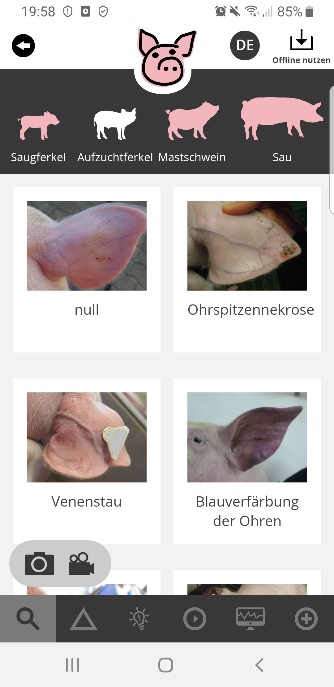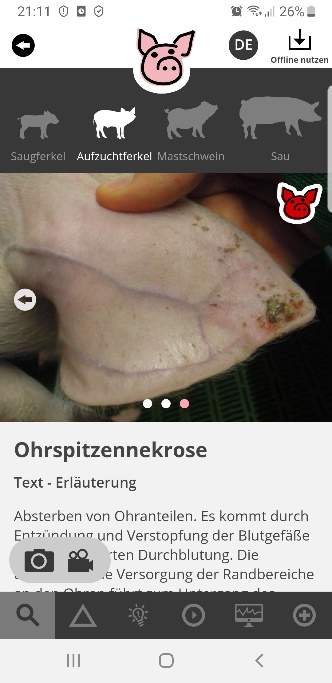 Fit-For-Pigs - The Animal Welfare App For Pigs
The pig signal app consists of 6 parts, which are all connected:
1. pig signal identification of common symptoms using comparison photos.
Pig signals divided into four age groups and/or sorted according to body part can be chosen per photo.
Symptoms are shown in example photos in a traffic light system (green, yellow, red) to display the development of the symptom over time.
The symptoms are also explained in text form underneath; additional supporting help and explanatory videos regarding the symptom are also linked below in the app.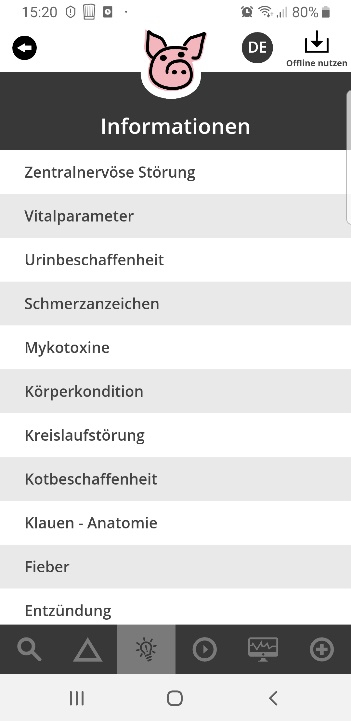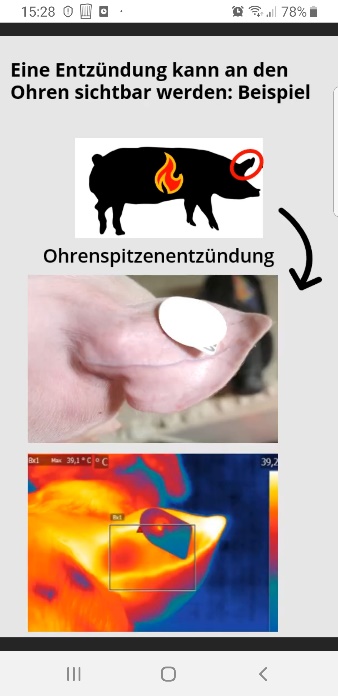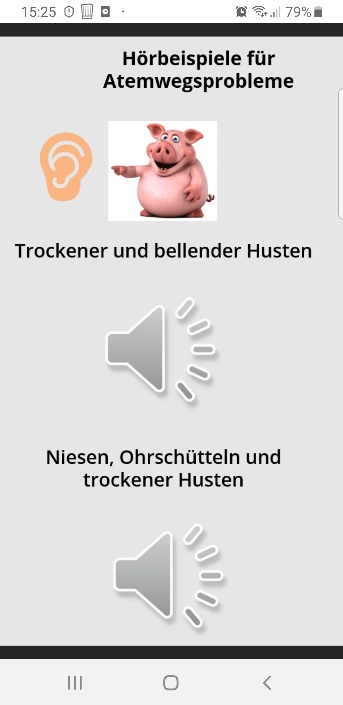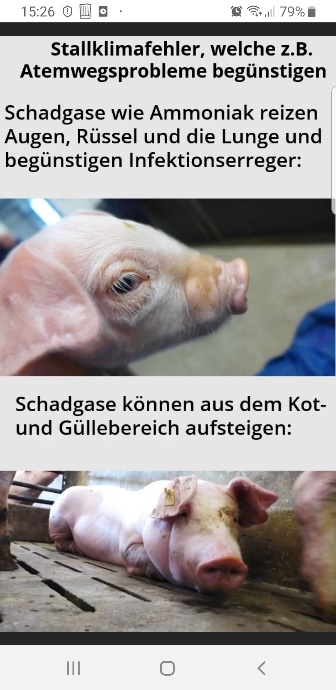 2. Informational videos about pig behaviour
3. Informational and explanatory videos about individual specialist topics.
The explanatory videos are short tutorials under 5 minutes and linked externally. The videos explain the basics and connections in the form of text, photo, video and thermal images.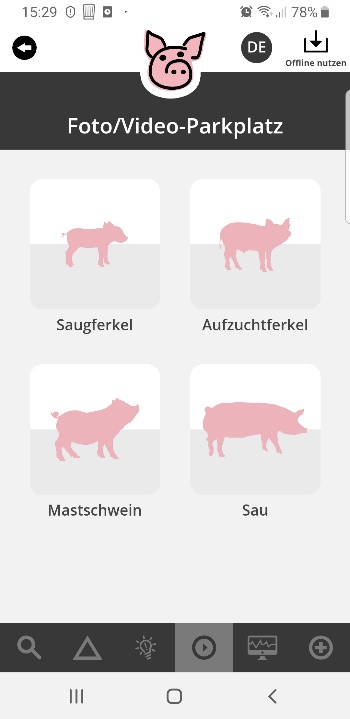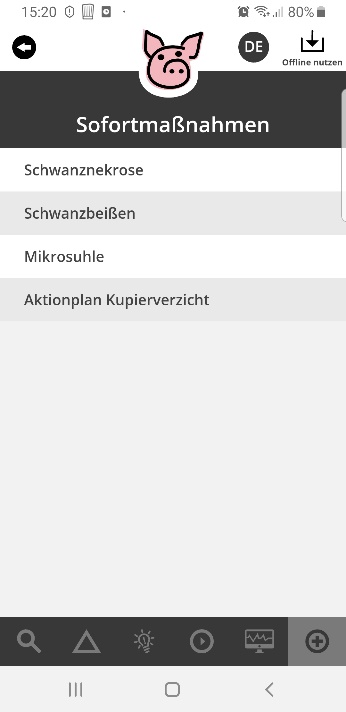 4. Part with the ability to store pig signal photos/videos separately in your own folders, which can be created on the phone, to also simplify the additional documentation and storage of own photos and videos taken.
5. Check-/control part to enable a structured course of action when having problems.
6. First-aid part, consisting of short videos showing emergency measures for behavioural and health problems, gives instructions on emergency aid, countermeasures and proposed solutions in form of photos and videos taken in practical situations.
The pig signal app is an informational and support tool for pig carers and pig owners. The app enables a direct comparison and identification of symptoms and illnesses.
The pig signal app 'FitForPigs' does not substitute a vet, a veterinary diagnosis, the official diagnoses of the animal as well as the necessary veterinary treatment when experiencing health problems and illnesses in the barn.